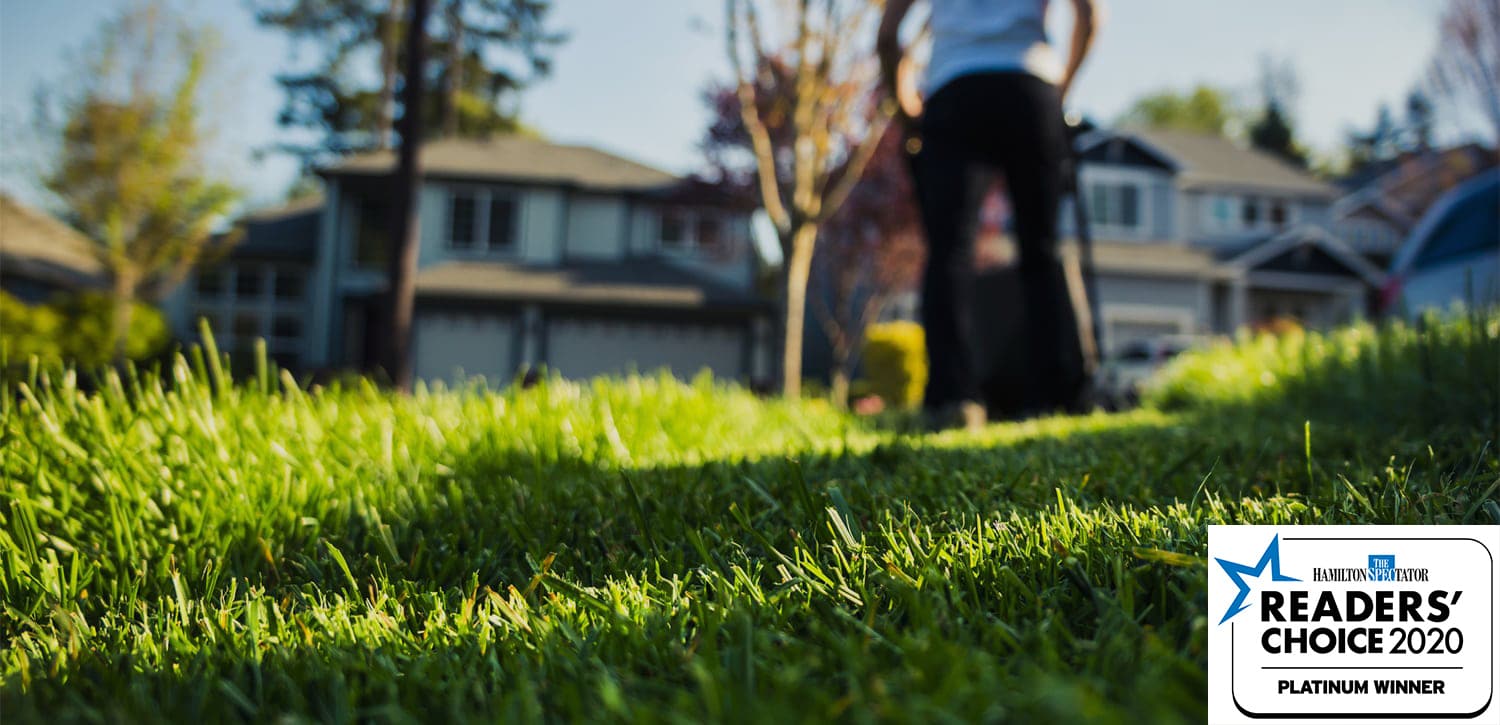 Putting the 'TLC'
Back in Your Lawn
LAWN CUTTING
SOIL AERATION
FERTILIZING
SODDING
OVERSEEDING
DETHATCHING
Your Grass is Greener with Taylor Lawn Care
Specializing in lawn cutting, lawn care and garden maintenance, Taylor Lawn Care is beautifying the Greater Hamilton Area one lawn at a time.
Proudly offering services ranging from weekly lawn cutting, lawn seeding, fertilizing, overselling, sodding, irrigation systems, garden maintenance and more. We treat each lawn with care, precision, and attention to detail to ensure that it's healthy and looking its absolute best.
Trust Taylor Lawn Care to deliver the TLC your lawn needs. Contact us today for more information and receive a grass cutting quote within 24 hours!
OUR LAWN MAINTENANCE SERVICES
A Dependable, Trusted Lawn Care Company in Hamilton
Taylor Lawn Care specializes in grass cutting services, lawn care and lawn maintenance from the ground up – using only the best equipment and materials! From fertilizing and overseeding to garden mulch and maintenance, we work intensively to ensure your yard looks its best.
Learn more about our lawn care services by clicking on the links below.
Steve has been taking care of my elderly parents' property for 9 years. He does it all – cutting grass, trimming hedges, weeding, seeding, planting, fertilizing, and seasonal cleanups and he does it all very well.
Steve is reliable, honest, hard-working, knowledgeable, has a good sense of humour, and he's fairly priced. He goes above and beyond the call of duty and has done several "acts of kindness" for my parents, without hesitation, which is greatly appreciated.
Steve has also done a few landscaping projects for us – he reset our patio, planted foundation plants, and built a beautiful screen to hide our A/C unit. Several of our neighbours then hired him -the quality of his work speaks for itself. I recommend Taylor Lawn Care unconditionally.
— Rhonda Scott, Ancaster
Does Your Lawn Need Some TLC?
Contact Taylor Lawn Care Today!