LAWN CUTTING SERVICES ARE FULL FOR THE 2023 SEASON. GARDEN MAINTENANCE SERVICES ARE AVAILABLE!
Taylor Lawn Care provides lawn cutting, lawn care, yard clean-up, and garden maintenance services in Hamilton and nearby areas.
Specializing in weekly lawn cutting and lawn care, Taylor Lawn Care is beautifying the Greater Hamilton Area one lawn at a time.
Our team proudly provides lawn cutting, residential snow removal, yard clean-up, lawn overseeding, lawn fertilizing, lawn detaching, core aeration, landscaping, sodding, premium mulching, and more. We treat each lawn with care, precision, and attention to detail to ensure that it's healthy and looking its absolute best.
Trust Taylor Lawn Care to deliver the TLC your lawn needs. Contact us today for more information about our services and our new lawn maintenance packages!
Our Lawn Cutting, Lawn Care, and Garden Maintenance Services
We are an Experienced Grass Cutting and Lawn Care Company in Hamilton
Taylor Lawn Care & Landscaping specializes in lawn cutting services, lawn care, and garden maintenance from the ground up – using only the best equipment and materials. From fertilizing and overseeding to garden mulch and yard maintenance, we work intensively to ensure your yard looks its best.
Learn more about our lawn care or residential snow removal services by clicking on the links below.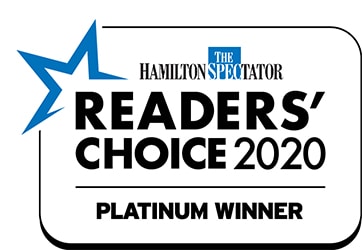 Lawn Care Packages in Hamilton
Contact Taylor Lawn Care & Landscaping to confirm a lawn maintenance package and enjoy having the best looking lawn in your neighbourhood! Learn more about our lawn care maintenance packages, below:
Lawn Cutting/Lawn Care Package (Booking Now)
26 weeks of lawn cutting with trimming
3 fertilizer total for the season
1 spring aeration
1 spring overseeding
1 hour of spring yard clean-up visit
2 hours of summer maintenance (hedges, gardening)
2 fall yard clean-up visits
* Price may change depending on your property size
** Customize your own package and no contracts / monthly payments available.
HST is additional on the pricing above.
Overseeding Package (Booking as of July '23)
1 dethatching and clean-up
10 lbs of premium seed
Starter fertilizer
Covered with premium soil
HST is additional on the pricing above.
Get a Lawn Care Quote Today!