Taylor Lawn Care & Landscaping provides lawn cutting, lawn care/maintenance, and landscaping services in Hamilton.
Specializing in weekly lawn cutting and lawn care, Taylor Lawn Care is beautifying the Greater Hamilton Area one lawn at a time.
Our team proudly provides lawn cutting, yard clean-up, lawn overseeding, lawn fertilizing, lawn detaching, core aeration, landscaping, sodding, premium mulching, and more. We treat each lawn with care, precision, and attention to detail to ensure that it's healthy and looking its absolute best.
Trust Taylor Lawn Care to deliver the TLC your lawn needs. Contact us today for more information about our services and our new lawn maintenance packages!
Our Lawn Cutting and Maintenance Services
We are an Experienced Grass Cutting and Lawn Care Company in Hamilton
Taylor Lawn Care & Landscaping specializes in lawn cutting services, lawn care, and lawn maintenance from the ground up – using only the best equipment and materials. From fertilizing and overseeding to garden mulch and yard maintenance, we work intensively to ensure your yard looks its best.
Learn more about our lawn care services by clicking on the links below.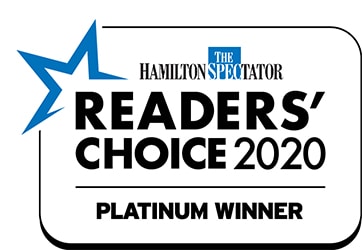 2023 Lawn Care Packages in Hamilton
Contact Taylor Lawn Care & Landscaping to confirm a lawn maintenance package and enjoy having the best looking lawn in your neighbourhood! Learn more about our lawn care maintenance packages, below:
Lawn Cutting/Lawn Care Package (Booking Now)
26 weeks of lawn cutting with trimming
3 fertilizer total for the season
1 spring aeration
1 spring overseeding
1 hour of spring yard clean-up visit
2 hours of summer maintenance (hedges, gardening)
2 fall yard clean-up visits
* Price may change depending on your property size
** Customize your own package and no contracts / monthly payments available.
HST is additional on the pricing above.
Overseeding Package (Booking as of July '23)
1 dethatching and clean-up
10 lbs of premium seed
Starter fertilizer
Covered with premium soil
HST is additional on the pricing above.
Get a Lawn Care Quote Today!
A Few Client Testimonials
Steve is very reliable, hard working and efficient. Steve respects your property and your neighbour's property. Steve has been looking after our lawn care for over 8 years. Soon your lawn will be the best in your neighbourhood. Steve is dedicated to his profession.
Steve has been taking care of my elderly parents' property for 9 years. He does it all – cutting grass, trimming hedges, weeding, seeding, planting, fertilizing, and seasonal cleanups and he does it all very well.

Steve is reliable, honest, hard-working, knowledgeable, has a good sense of humour, and he's fairly priced. He goes above and beyond the call of duty and has done several "acts of kindness" for my parents, without hesitation, which is greatly appreciated.

Steve has also done a few landscaping projects for us – he reset our patio, planted foundation plants, and built a beautiful screen to hide our A/C unit. Several of our neighbours then hired him -the quality of his work speaks for itself. I recommend Taylor Lawn Care unconditionally.
We would like to thank Steve Taylor for the great job that he has done on our front lawn. He has turned the worst lawn in the neighbourhood into one of the best. We have had many compliments from our neighbours.
Great service and really nice guy. Steve has been cutting my lawn for over 6 years now and I recommend him to all my close friends. I don't normally advocate for businesses, but Steve is the kind of guy that people need to know about. Taylor Lawn Care is the one and only grass cutting service I will ever use. Highly recommend.
I am so happy to have found Taylor Lawn Care. Steve has been a pleasure to deal with and his work has continuously exceeded my expectations. It is a great feeling knowing that your property is in trustworthy hands!
We are so pleased to have found Taylor Lawn Care and highly recommend the service. Steve is friendly, knowledgeable and gets the job done well every time!
We discovered Steve last fall. We needed some detail work that our lawn service was not interested in doing. Steve was recommended to us. He is a great find! He works quickly without compromising his attention to detail. We are looking for a long-term relationship and are confident we have found just that.