Lawn Overseeding Services in Hamilton
**Contact Us Today to Book Your Overseeding Package!**
Keep your lawn thick, lush and resistant to weeds and insects! At Taylor Lawn Care, we view overseeding in Hamilton as an essential, and often overlooked, part of your lawn care program.
What is Lawn Overseeding and Why is it Important?
By overseeding, you can fill in any bare spots in your lawn, improve the thickness and quality of your grass and enhance your lawn's natural colour and vitality — all without tearing into your existing turf. Once your new grass has seeded, it also improves your lawn's natural defence against weeds and harmful insects.
Contact Taylor Lawn Care!
Considering overseeding for your lawn? Contact Taylor Lawn Care and fill out the form below for more information on a lawn seeding quote!
Also, you can reach us by phone at (905) 541 0982, by email at info@taylorlawncare.ca or visit our Contact page.
Overseeding Before and After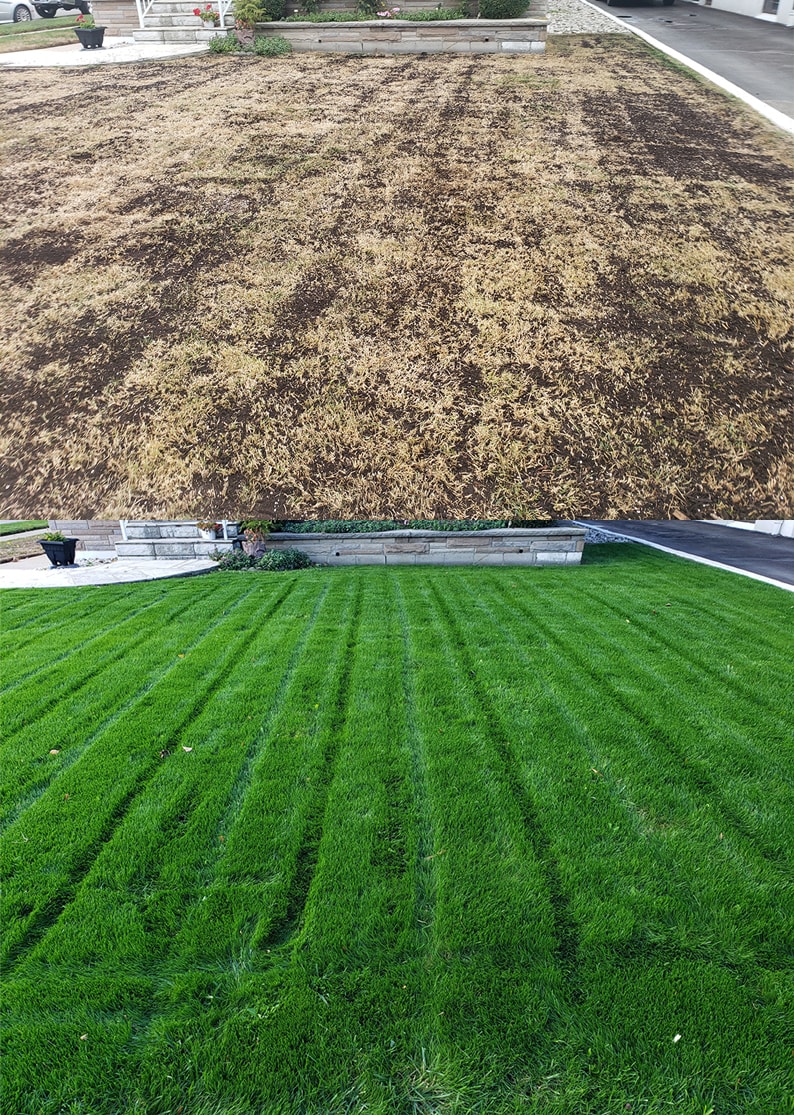 Let's Get Started – Request an Overseeding Package Quote!
"*" indicates required fields